from another lawyer, whom I have never met, but who shares an egroup with me -
 'Rose,
You also drew a complimentary comment (see below) from Steve Wedd, who is more often referred to as the Rottweiler/Pit Bull of the defence solicitors world! 
High praise indeed! 😃
David'

sent from David Fanson (dfanson@sansburydouglas.co.uk)
from ST - 
Dear Steve,
Thank you for your email and help so far....and of course your colleague Raye Fielding - who was both charming and very helpful and reassuring to me whilst in custody. I was grateful for his expert help and warm personality. It's such a relief when you realise someone is here to help you when in custody.
Things appear to be moving quite quickly; [case details edited out].  I am happy to pay your fees if it means I will be better represented as I do not want to be charged unnecessarily - especially if X is not wanting to press charges. I don't really want to be further questioned by the Police alone. 
I would like to consult you if possible before the next bail date: Please can you let me know what your charges are via email so that I can budget for your ongoing representation for me.
I look forward to hearing from you,
Kind regards,
ST 29.10.2015
from ND (firearms) -
'Morning Steve, just wanted to thank you for your support yesterday - way beyond the minimum needed - very much appreciated.

I must also tell you that I don't normally drive like a cretin; I thought I was having a heart attack when I got home....my nurse tells me I should have cancelled the interview. I had a not uncommon reaction to the flu jab etc

Hope to hear from you shortly. ND'  11.11.2015
from ND (as above) -
'Hi Steve,
Just spoken to PC G they are dropping all fire arms related charges...two illegal weapons will be destroyed - otherwise the Firearms Officer will be in touch regarding other issues .... security etc.
I think the correct result.  So, many thanks for your help. You are a star!
Regards
ND
p.s. Boxing Day Lunch from 1.00 if you feel like a trip out to the country! Bring whoever!'
23.12.2015
Steve represented MT, who was accused of three counts of raping the niece of a global superstar. After a four day trial at Lewes Crown Court, the man was acquitted on all three charges.
At the centre of the case was an allegation that MT had spiked the woman's drink with Rohypnol, a well-known date rape drug. Following submissions from Steve, the jury took 1 hour and 12 minutes to acquit.  19.5.16
From Playboy Butcher case - 
'Steve - Just a quick note to formally say bloody well done and thank you for your work this week. M was always happy how you conducted the case both prior and during trial. Both T and I knew, as much as anyone possibly can,  M was not a rapist and in the end justice won. Also, you made T and I feel confident to put in our 'two penny's worth'  – sincerely appreciated.
Again many thanks and I hope our paths cross again but not in quite the same way!!  Regards.  E
from XD after I got his car released from police custody
'Dear Steve,
Thank you very much again for the help. I am very happy with the work.
Best regards, X'
email 26.9.16
from JR [internal memo to my instructing solicitors] - 'I just wanted let everyone know that Steve made the closing speech in the TL case today and he was absolutely brilliant. He was congratulated by all of the other counsel and has outshone all the others.
The client said that he had done a great job and couldn't be happier (he is a solicitor) so credit where credit is due he has demonstrated that he was well deserving of this difficult and challenging case.
The purpose of this email is to reassure you all when instructing him you that the client is in safe and capable hands. 
Credit where credit is due and if I didn't say it no one would know!
So well done Steve!'
email 4.1.17
email from Mrs TL, 30.1.17
'Dear Steve,
T called me yesterday and he asked me to thank both you and Justin. He seems to be coping and I am visiting on Thursday. He is still in HMP.
Steve, like you , he thought his sentence was appealable but I do not know how we go about that. He was also thinking that if he went to Lewes Prison visiting may be a bit easier. Again, it is a waiting game and communication is very slow and , mostly, one sided.
There is also the chance of a nine month reduction in his sentence if he goes back but then he would want to return fairly quickly 
Again, my thanks to you both. It is simply a ghastly situation but we are both doing our best and trying to remain positive and looking forward to a better future one day.
Kind regards,
C'
email from GQ, 17.3.18
Just wanted to drop you a email to express my thanks and gratitude to all the help and stuff you've done for N in his case and trial. I know you must hear this a lot but you really are the best at your job. You even make sure your clients partners are ok and give them hugs if they are upset which I have been on 2 occasions now. I know that whatever happens on Friday, N had the best person fighting his corner for him and for that im forever grateful.

Thank you from the bottom of my heart. I will always recommend you.
In December 2020 I defended ND against a charge of burglary of a dwelling. He and his wife were non-Anglophones and needed interpreters to handle the court process.
I analysed the evidence and identified certain gaps in the prosecution case. With my able co-defender Justin Rivett, Barrister (representing Mrs ND) we secured acquittals for both accused and they walked free with no stain on their characters.
11.2.21
Will update you tomorrow unless you have any specific insights in the meantime? 
Can you also let me know what you charge for this excellent advice and service? 
12.2.21.
Steve we are all done and signed off. If you want to email me your engagement letter and fee note I will arrange for O to settle it. Thank you for your excellent and prompt advice. Best. N
12.2.21
Steve this represents excellent value thank you. O will settle later today. 
Best wishes. N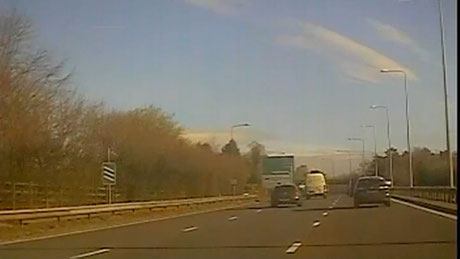 I defended SG at Chichester Crown Court on a charge of Dangerous Driving. The jury acquitted him, but found that he had driven carelessly - a reasonable plea which had been on offer to the Crown for six months. Do you agree with the jury?
text 2.7.21
'Hi Steve just wanted to say thank you so much for today. Really appreciated. [clients father] L said if you would like to, he would like to take you for lunch at your convenience. 
Many thanks again T L P'